Vacuum Resin Impregnating Services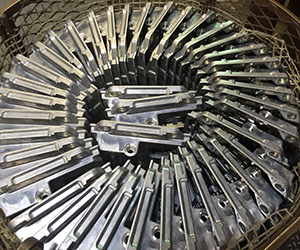 Utilizing either a wet vacuum or dry pressure process, Ace Anodizing's vacuum resin impregnating services seal the micro-porosity  found in ferrous and non-ferrous metal die castings, sand castings, and forgings used in fluid applications to enable them to perform reliably under pressurized conditions. Resin impregnation also addresses the inherent defects in parts prior to plating – sealing the micro-pores found on the surface eliminates the possibility of surface pitting, blistering, and tarnishing that could occur after plating, while also reducing material requirements for the plating process.
Our large capacity processing line handles parts up to 34″ in diameter, as tall as 40″, and weighing up to 750 pounds. After a thermal curing process, both visual and UV inspections guarantee quality results. Resin impregnation is typically used for parts such as air regulators, pumps, compressor housings and cylinder heads, as well as automotive and aircraft housings that must be defect-free to withstand a wide variety of environmental conditions.
Fast turnaround times are no problem for us, and we also provide additional finishing services, such as anodizing, powder coating, and chromate conversion to complete entire part finishing process. For more information about our resin impregnating services and how they can improve your part's performance, contact Ace Anodizing today.
Portfolios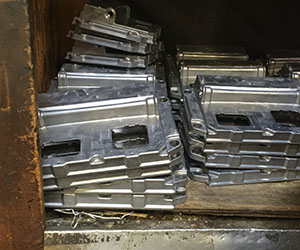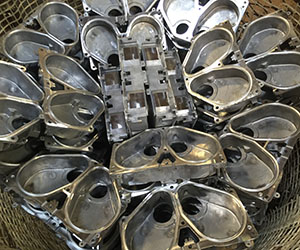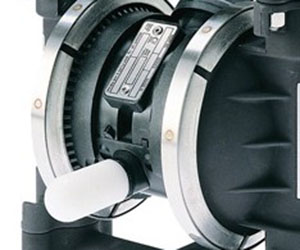 Vacuum Resin Impregnating Capabilities
Vacuum Resin Impregnation Process
Wet Vacuum
Dry Pressure
Curing
Thermal
Anaerobic
Materials
All Ferrous and Non-Ferrous Metals
Die Castings
Sand Castings
Investment Castings
Pressure Castings
Powdered Metal
Forgings
Weldments
Iron
Bronze
Aluminum
Zinc
Magnesium
Steel
Sintered Metal
Alloys
Post-Processes
Chromate
Powder Coat
Anodize
Part Diameter
Up to 34 in
Part Height
Up to 40 in
Part Weight
Up to 750 lb
Inspection
Visual
UV
Testing
Coverage
Additional Services
Masking (Stock and Custom)
Tooling
Consulting
Design Assistance
Sampling
On-Site Tooling Fabrication
Brushing
Polishing
Blasting
Silk Screening
Pad Printing
Laser Part Marking
Proto Type
Sample processing
Pick Up and Delivery
In House Tooling Fabrication
Lab
Production Volume
Prototype to Production
Typical Lead Time
3 to 7 days
Rush Services Available
Intended Application
Air Regulators
Gas Meters
Pumps
Gear Housings
Valves
Fuel Systems
Refrigerant Compressor Housings
Cylinder Heads and Liners
Automotive Housings
Brake Parts
Aircraft Housings
Industry Focus
Medical
Aerospace
Commercial
Recreational
Industrial
Industry Standards
ISO 9001:2008 Certified
AAMA 2603, 2604, & 2605 Certified
MIL-I7563C
MIL-STD-276A
File Formats
PDF