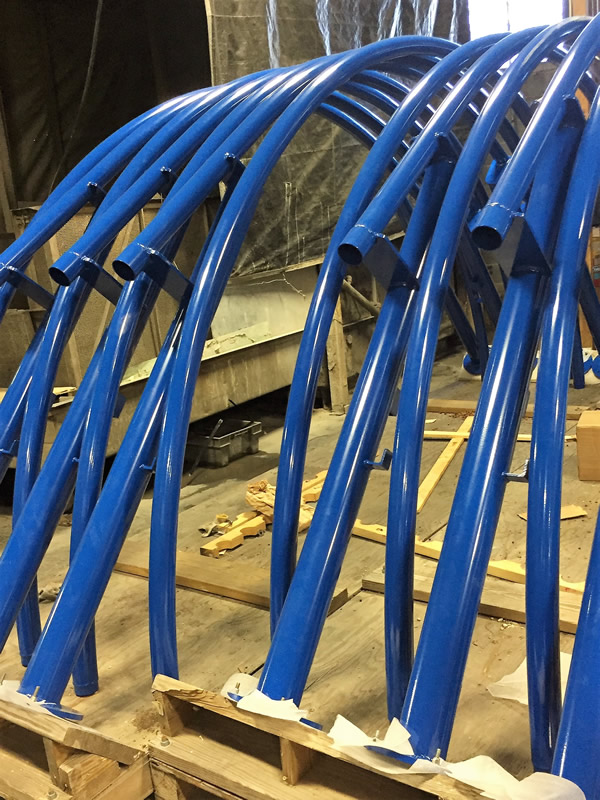 Ace Anodizing is an industry specialist in powder coating services for large parts in volumes from single prototype pieces to large scale production runs. Our modern, ISO 9001:2008 certified facility can uniquely handle parts measuring up to 25′ long x 10′ wide x 8′ high and weighing up to 2,500 pounds. Our other unique quality is that we use an iron phosphate or chromate conversion pre-treatment on all parts to ensure superior adhesion of the powder coated finish.
Utilizing an electrostatic application process, we apply various types of powder coatings, epoxy, polyester, and urethanes, to parts fabricated from many types of metal, including steels, aluminum, iron, and zinc, to deliver a finish that is resistant to rust, scratch, peeling, and cracking. Finishes are available in many stock and custom colors with a variety of textures and range of gloss levels.
nbsp;
In addition to visual inspections, quality control measures incorporate adhesion and thickness testing to ensure that the coating measures up to the AAMA 2603, 2604, or 2605 standards required by your application.
Suitable for large weldments, extrusions, metal fabrications, and electrical cabinets, our powder coating services serve many industries, including medical, aerospace, and general industrial.
For more information, please read below  or contact Ace Anodizing today.
Portfolios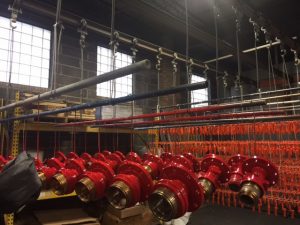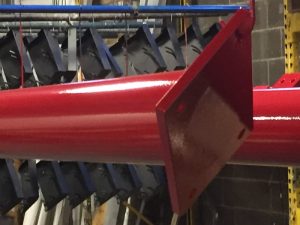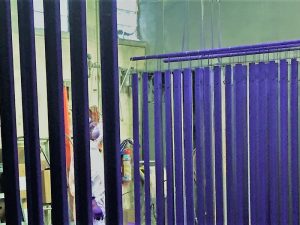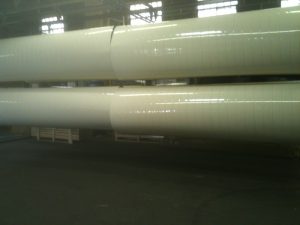 Powder Coating Capabilities
Powder Coating Types
Epoxy
Polyester
Hybrid
Urethane
Poly Acrylic
Architectural

Polyester
Fluropolymer (Kynar Based)

Substrate
Cold Rolled/Hot Rolled Steel
Galvanized Steel
Aluminum Extrusions and Die Castings
Iron Castings
NiZn Plated Steel
Zinc Castings
Stainless Steel
Copper/Brass
Powder/Sintered Metals
Colors
Stock
Custom
Textures
Mini
Rivers
Gloss Levels
0 to 90°
Resistances
Rust
Scratch
Peeling
Cracking
Stripping
Burn
Mechanical
Liquid
Pre-Coating Preparation
Iron Phosphate
Chromate Conversion (Aluminum)
Application Process
Electrostatic
Curing Oven
325 to 450 °F
Part Length
Up to 25 ft
Part Width
Up to 10 ft
Part Height
Up to 8 ft
Part Weight
Up to 2500 lb
Testing
Adhesion (Cross Hatching)
Coating Thickness
Visual
Additional Services
Masking (Stock and Custom)
Tooling
Consulting
Design Assistance
Sampling
On-Site Tooling Fabrication
Brushing
Polishing
Blasting
Silk Screening
Pad Printing
Laser Part Marking
Proto Type
Sample processing
Pick Up and Delivery
In House Tooling Fabrication
Lab
Production Volume
Prototype to Production
Typical Lead Time
3 to 7 days
Rush Services Available
Intended Application
Weldments
Extrusions
Metal Fabrications
Electrical Cabinets
Industry Focus
Medical
Aerospace
Commercial
Recreational
Industrial
Industry Standards
ISO 9001:2008 Certified
AAMA 2603, 2604, & 2605 Certified
Mil-Spec
File Formats
PDF